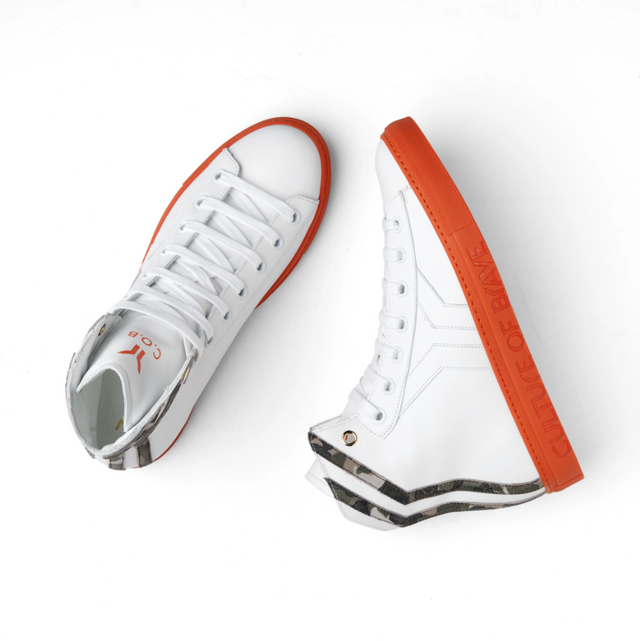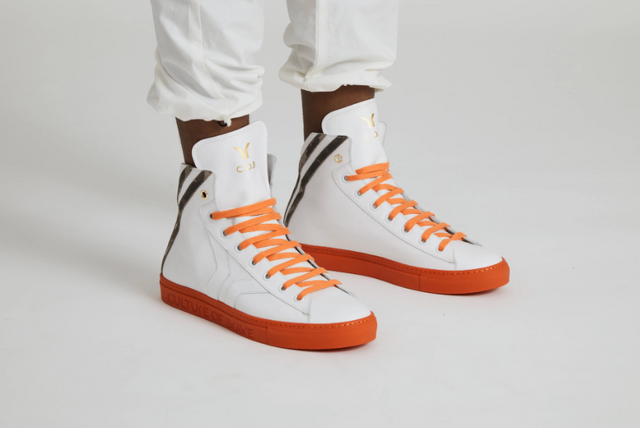 by Culture of Brave
Culture of Brave Resilient Mens Mid Cut White Leather Sneaker in Camo Orange
Searching for a unique take on the mid-cut white sneaker, COB's cut-out in the back is a distinctive feature on the Resilient sneaker. Providing comfort and easy wearbility, the innovation reminds us to never give up - the essence of being resilient!
Details :
White leather upper
Fully lined leather inner
White and camo suede leather COB Wings
Comfortable inner sole
Signature top brass eyelet in gold color
Orange rubber Margom sole with 20mm laser logo on side of sole
White cotton shoe-laces
Second pair off-white cotton shoelaces included in box
"Resilient" screen printed in gold on the inner tongue
Hand-made in Marche, Italy.