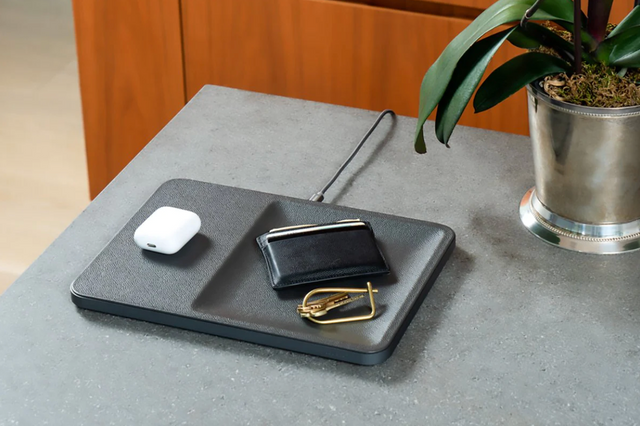 by Courant
Courant Catch:3 Wireless Phone Charger and Accessory Tray
The new home for your most essential items. The CATCH:3 combines multi-coil, single device wireless technology with the familiar valet silhouette, allowing you to thoughtfully organize accessories and charge your devices. We recommend placing the CATCH:3 on both the bedside and entryway of your home. 
Available in Ash and Saddle
Please note: Saddle colorway is tanned and crafted to intentionally maintain the natural look of the material. As a result, the leather comes out of the box with a pre-distressed aesthetic that will uniquely deepen in color overtime.